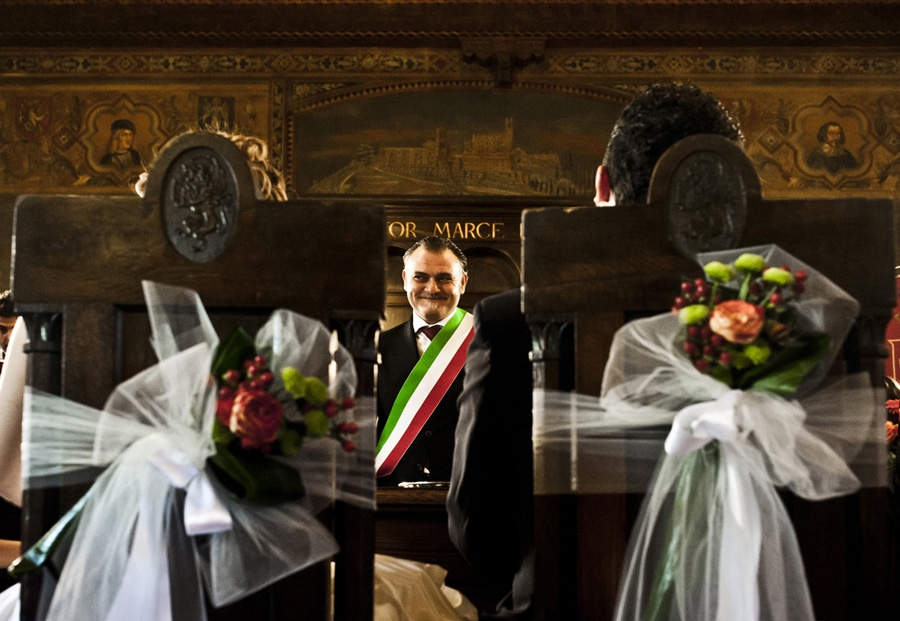 Taking pictures is a gesture of love and love is shown only to those who, with promptness and concentration, can grasp the simple gestures in all of us.
On your wedding day, along with my trustworthy collaborators, I will be close to you with the utmost discretion and professionalism, from the preparation of the bride to the fnal dances, giving you all the attention and time you may need throughout the day.
With us your initial embarrassment, if you'll ever feel any, will soon fade away because you will immediately feel at ease and free to let yourself go.......
We will particularly take care of the dynamics of the whole day and turn your feelings in "everlasting glimpses" to look back on, without neglecting your family and your guests, who are also protagonists of your wedding day.
We will get hold of the details, every single little detail and gesture captured throughout what will be the most important day of your life, creating an exciting, intense picture story book, that in time, will make you re-live the joys of those magical moments.
The studio provides many innovative ideas to plan with you, in addition to the photo shoot and video.
The photos of the day will be delivered in a custom DVD and you can choose from a wide range of modern albums and photo books of the highest quality.
Matilde Maddalena è una fotografa specializzata in matrimoni e cerimonie che opera a Firenze, Arezzo, Siena, Prato e in tutta la Toscana. Fotografo di matrimoni.
Il suo stile è fresco e moderno, reportagistico e romantico.
Accompagnata da un team giovane e solare è in grado di soddisfare ogni richiesta ed esigenza dei clienti.